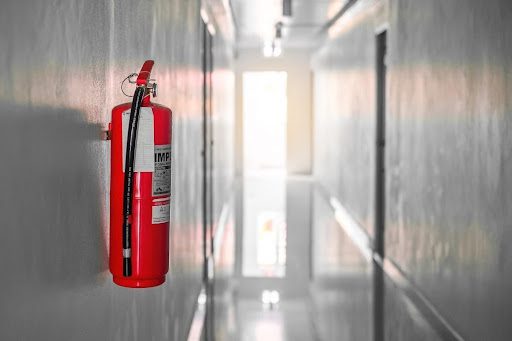 Fires are the last thing anyone wants happening inside the workplace – or any place for that matter. However, you need to keep in mind that these incidents can come almost unexpectedly. Instead of being confident about the fire safety measures you have inside the workplace, it's still best to come prepared during the worst-case scenarios.
What does it mean to be prepared for fires? In our opinion, it's about taking the right steps to prevent them from starting. At the same time, it's also about preparing your employees for unexpected incidents so that they can get out of your establishment injury-free. Here are some important fire safety tips to keep in mind.
Preventing Fires Inside The Workplace
The best safety measure is still prevention. You don't have to worry about your employees getting injured due to a fire if you take enough steps to make sure that your workplace is basically fireproof. There are many ways to make this possible:
Keep gas tanks far away – Whether it's a restaurant or an IT firm that you are running, there's a chance that you could be using an LPG tank for various purposes. It's a cheap and efficient source of energy but it can also be a fire safety hazard.
First off, you'd want to make sure that your gas tanks are far from anything that could cause a fire. This includes heat sources and electrical wires. It's also important that you keep the gas tank in a secure and isolated location so that it remains free from getting toppled over.
Upgrade your fire prevention systems – Sprinklers and fire alarms can prevent fires from causing excessive damage. It's always good to invest in upgrades to these systems from time to time. If upgrades are not necessary, make sure to regularly check if they're working properly at least.
Conduct a regular inspection – You should have your place inspected if it passes fire safety standards annually. This is a very important part of fire prevention as it tells you what you excel in and what you lack when it comes to fire safety. You can get a certificate proving that your business is compliant with the standards as well.
Hold fire safety seminars – Your first line of defence against fires will always be your employees. If they are well-trained and well-aware of their actions, they can not only prevent fires from happening, they can also prevent fires from getting worse Give them regular seminars about fire safety so that they become more capable as the first line of defence.
Manage your waste properly – One of the most common sources of workplace fires is the waste that you produce. It's very important that you manage your trash well. This will help prevent fires by a huge margin. Ideally, you should separate flammable wastes and keep them as far away from heat sources as possible.
Have A Solid Fire Exit Plan
Whenever a fire happens, the priority should be getting everyone out of the building as soon as possible. It's not just the fire you should be worried about, it should also be the fact that ceilings and walls can collapse when they catch fire.
You should always have more than one fire exit inside your workplace. Aside from making these as visible as possible, an emergency escape plan should be posted all over your workplace as well.
It's advisable to conduct regular training on the fire escape plans with your employees. Teach them the proper way of exiting the workplace. You should also teach them how they can help escort customers out of the building in case it happens.
According to Workplace Emergency, preparedness and training is the key to ensuring that everyone inside your establishment stays safe in case a fire happens.
Keep Fire Extinguishers Within Reach
It's very important that you have more than one fire extinguisher inside your workplace. There should be at least one or two per floor depending on the size. Aside from that, the fire extinguishers should be in easy-to-reach places as well.
You need to remember that fire extinguishers have an expiry date. They need to be replaced after some time. If a canister goes beyond it's recommended date of usage, it won't be as effective and it might even malfunction too.
Determine Fire-Prone Areas
These are areas where fires might typically occur. A common fire-prone area is the employee's kitchen as this is where most heat sources will be. Go around your establishment and try to look for any room that could be a potential fire-prone area.
Once you've determined what those are, make sure to properly prepare that place for whatever might happen. Add an extra extinguisher there, centre your fire escape plan in avoiding that said area, and much more.
Train, Train, Train
Training your employees is the most important tip we can give you when it comes to fire safety. You'd want to keep them safe at all costs. With a good emergency exit plan and a sound fire safety system, your employees can easily get out of the workplace just in case a fire happens.
Fires can be easily prevented but it's always better to stay prepared. Having a commercial establishment fit for preventing fires and having employees that are fit to handle these incidents is key to keeping damage to a minimum. As always, prevention is the best safety measure but preparedness is still a vital quality to have.